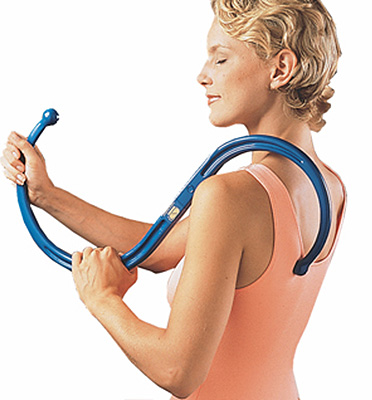 Backnobber II
Benefits
Simple, deep-tissue self massage tool.
Ideal for hard to reach triggerpoints in the back & neck muscles.
Self treatment of chronic muscle pain.
Use for myofascial work, myo-therapy, shiatsu and acupressure.
Unique "S" shape offers versatile positioning.
User can apply gentle or firm pain-releasing pressure.
Snaps apart for storage and travel.